Mini 1275GT Datapost replica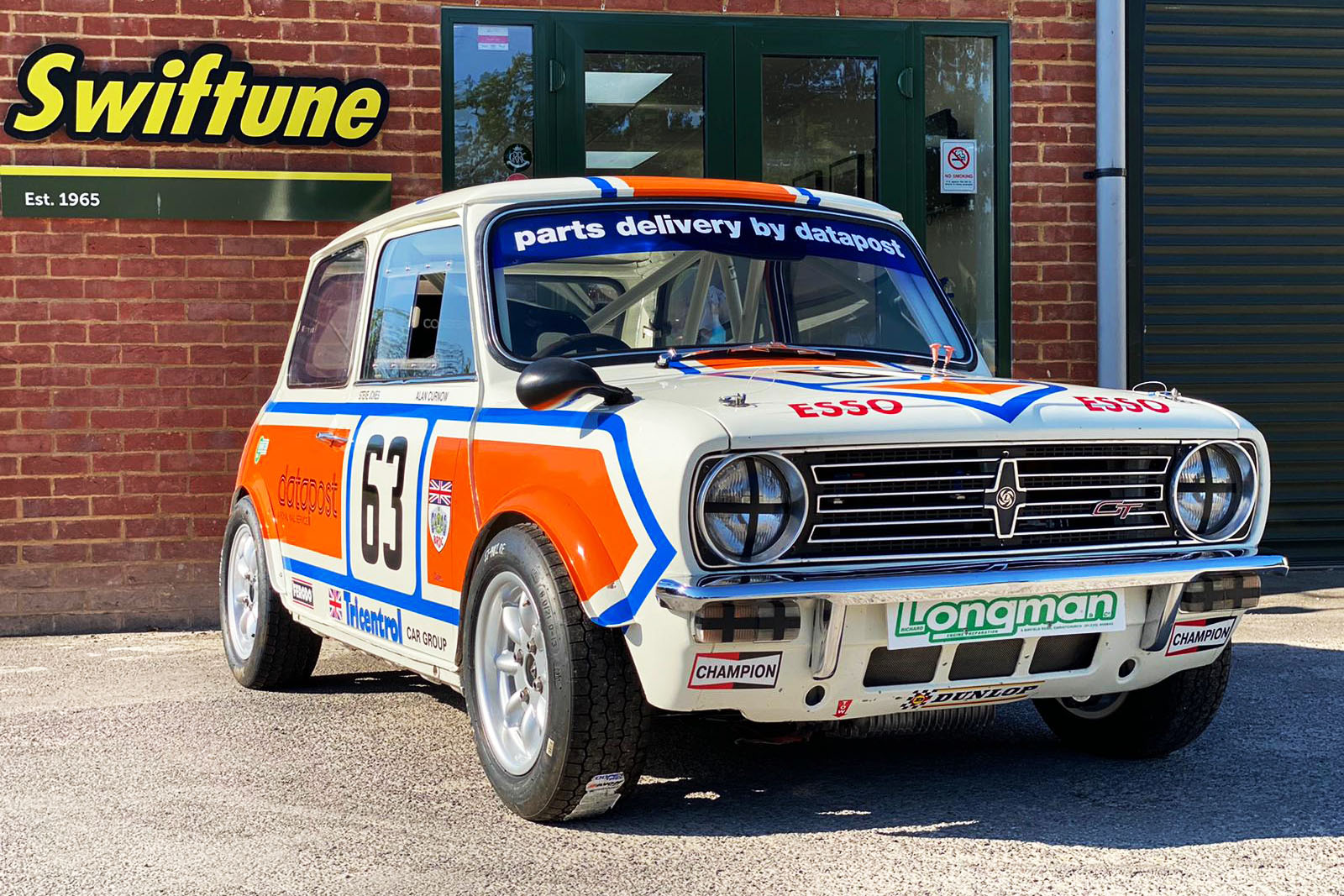 Price: £69,000
Ever dreamt of racing at Goodwood? This car is eligible for an entry into this years 78th Goodwood Members Meeting (May, 2021), Gerry Marshall Trophy.
A unique opportunity to own the Datapost-liveried 1275 GT, sister car to the legendary Swiftune Richard Longman replica and Jon Mowatt 1275GT's, in which have both previously raced successfully in the Gerry Marshal race at the Goodwood Members Meeting. Based on the original Datapost Mini car raced by Alan Curnow in the 1978/79 British Saloon car championship. This scheme was the obvious choice to accompany the works Swiftune pair and since its build in 2016 has competed in races in the UK and Europe.
Originally built by Dale Racing, commissioned by regular historic racer Steve Jones, the car has been meticulously built with Swiftune recently fully upgrading all steering and suspension. The car is built upon an original 1978 GT shell, adding to its authenticity, purchased from a collector in Germany and comes with new FIA HTP papers.
The Swiftune engine is an exact copy of what was built for the Longman replica car but using a more flexible camshaft profile. The engine has been built to the letter of the period regulations, with the split weber carbs, cylinder head and the capacity. Recently rebuilt with only testing miles.
The car is prepared ready to race and is eligible to race in the Gerry Marshall Trophy for group 1 touring cars at the Goodwood Members Meeting, in which Nick Swift has previously found much success in the Swiftune Longman replica.
Tech Spec:
1293cc Swiftune built engine and gearbox
Quantum historic dampers
5×12" minilites with Avon post historic Tyres
Corbeau Revolution seat
Custom Cages weald in FIA rollcage
Fire eater system
The car is situated at Swiftune and ready to be viewed.
Price £69'000
Please contact Nick Swift 01233 850843 for further information.