Race
For 50 years we have been building A Series competition engines for a wide variety of championships all over the world. Whether its competitive rallying to track racing, we are able to bespoke build an engine to the exact regulations of the championship without sacrificing the Swiftune power that will lead you to victory!
Today we are currently successfully powering three Metro Turbos, 1275 GT Longman and Mowatt Replica Mini's which both feature at Goodwood and also powering race and championship winning Mini Miglias. We are able to undertake any build whether you are looking to compete in Mini 7, CSCC, HSCC, Autotest to hillclimb. No build is impossible!
Road
Our bespoke road engine builds range from Classic engine restoration for cooper S, MK1 and Mk2 Minis, to Street/Track-Day warriors and we have also done engine restoration for ex-Works Rally cars. Engine sizes range from 850cc through to 1600cc.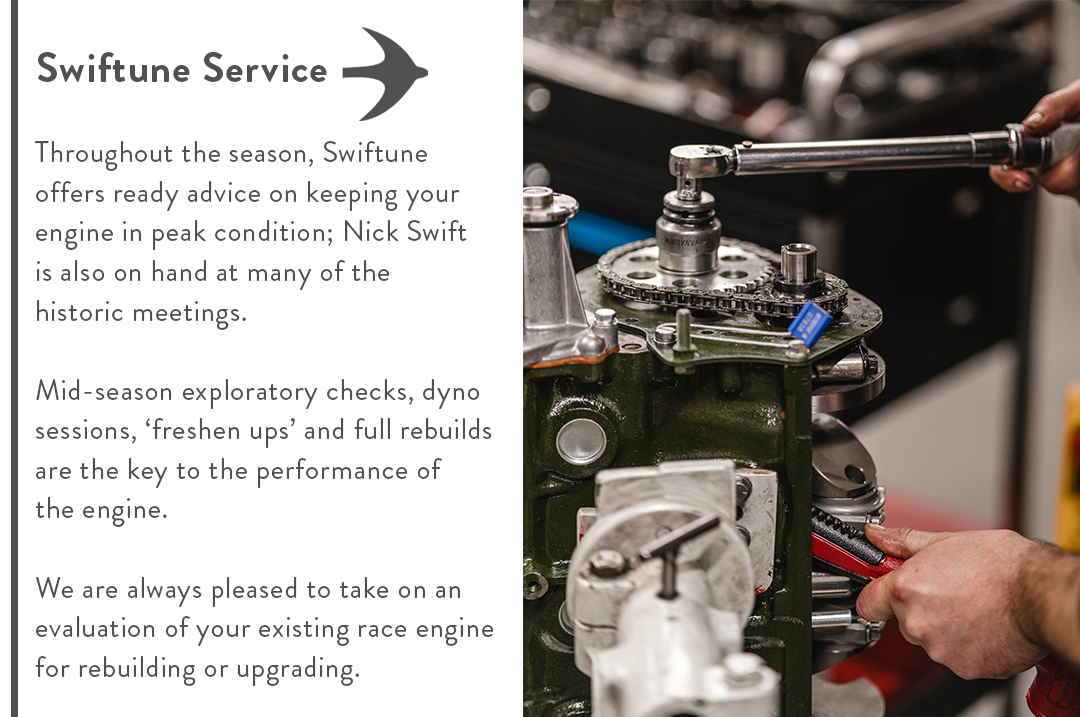 Get in touch
If you would like to get in touch, call us on +44 (0)1233 850843, email sales@swiftune.com or simply complete the form below.