Formula Junior
More than just Minis
Being one of the most popular single seater championships in historic racing, the Formula Junior cars can be seen putting on a great show at some of the most iconic circuits and meetings, including the Goodwood Revival and Monaco Historic Grand Prix.
Swiftune has specialised in this formula for several decades but most recently in the 2015 season Swiftune powered cars have been victorious in the European Lurani Trophy, HSCC Front Engined and Silverline Championships, taking overall championship victory and class wins.
Swiftune concentrates on improving reliability while also raising power output in what is a very competitive series where every bhp counts. High grade components, including steel billet crankshaft and superior rods and the latest high tensile steel bolts are used and together with very careful assembly the result has given the most competitive and reliable A Series Engine options.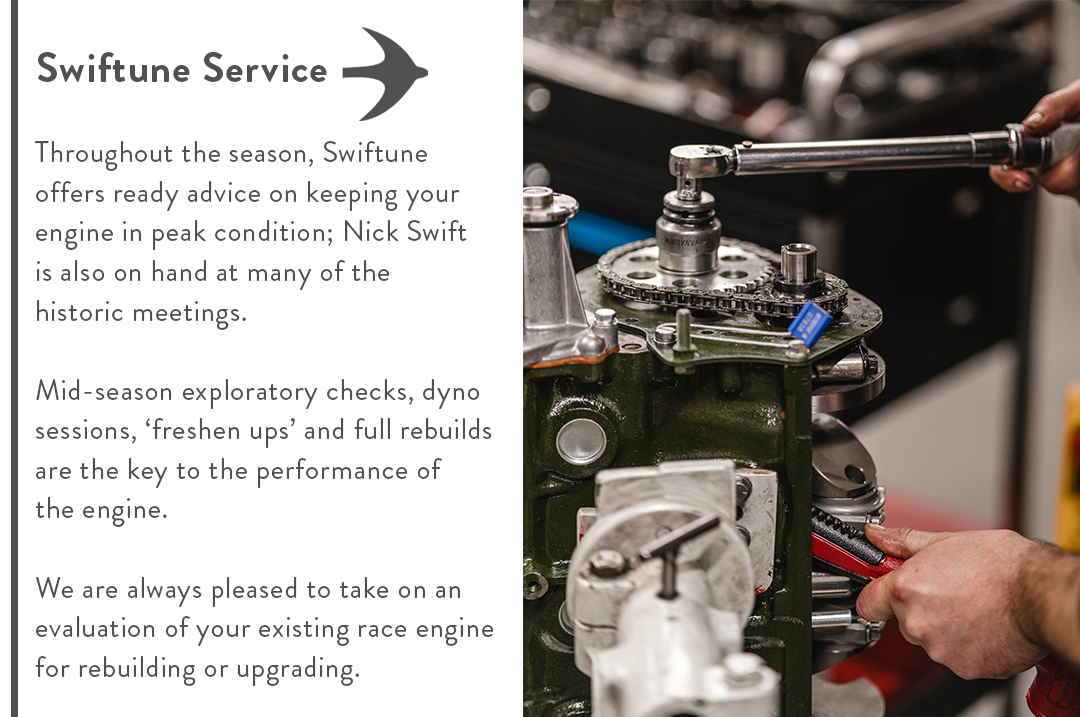 Get in touch
If you would like to get in touch, call us on +44 (0)1233 850843, email sales@swiftune.com or simply complete the form below.