FIA Appendix K Morris Mini Cooper S- SOLD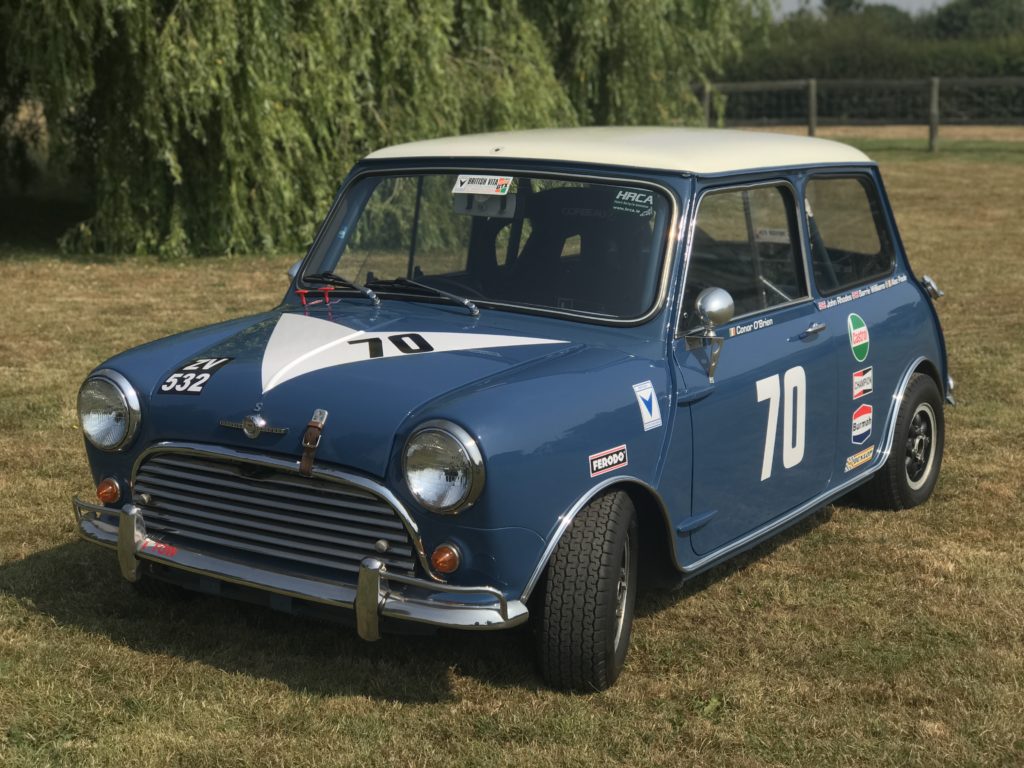 Price: £49,995
Morris Cooper S 1275 with History & Heritage certificate
FIA appendix K 1966 genuine Cooper S, historic race car with fresh HTP papers
This ready to race Genuine MK1 Morris Mini Cooper S has a long and interesting history in rallying and racing, and has raced extensively in the HGTCC series, Masters, HRCA and others. The current owner delivered this Cooper S to Swiftune for instalment and commission of a new Swiftune works spec engine and car components to make it race ready. Swiftune implemented a full FIA historic race engine package, total inclusive price of £27,000.
All Swiftune components, fitted while with us included:
Fuel tank and Goodridge Plumbing
Light battery
Oil catch tank
Koni damper set
Wiring Harness
Door mirrors and brackets
Rose petal wheels and Buffed CR65 tyres
Comp wheel Studs
Maniflow Historic race system
H/D Driveshafts and CV's
GKN Hardy Spicers
Setrab oil cooler and Goodridge Pipes
Corbeau system 3 seat and Sparco brackets
Luke Harness
Lifeline plumbed system
Stack pro oil and water gauge and sensors
Plus V Box lite systemTOTAL £11,000
The total cost of all the components we fitted totals to £38'000 this doesn't include the Cooper S running gear and brakes, Mota-lita steering wheel that was already installed. Just one test has been completed at Brands Hatch since completion so all still virtually new!
So this is a rare opportunity to own a genuine 1967 1275 Cooper S for the equivalent of £11,995! The car has 28 years of competition history, driven by ex-works drivers including Alec Poole, Barry Williams and John Rhodes. Car comes with heritage certificate and HTP passport.