FIA Austin Mini Cooper S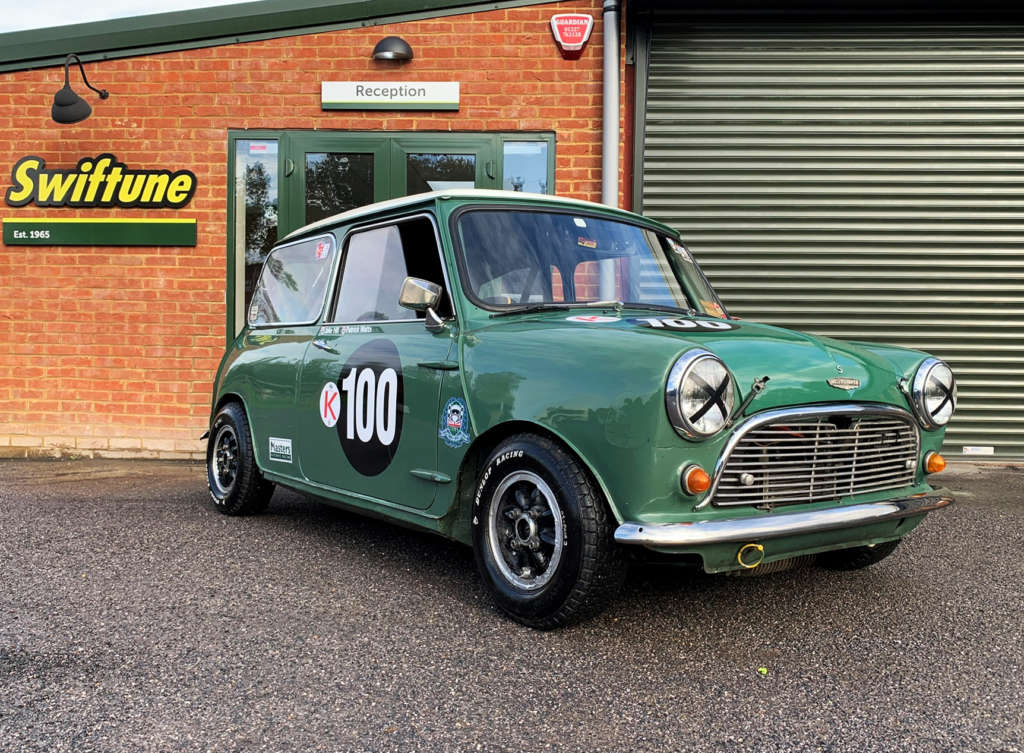 Price: £38,000
The perfect starter car for anyone that is looking to get into Historic Mini racing – Having previously competed in the 2019 season , the car is ready to go with full HTP papers and is eligible for all historic championships such as Masters, HRDC and U2TC. Previously built and run in Denmark, the car has history racing in the Copenhagen Grand Prix once driven by Patrick Watts.
The car is not a Swiftune car and does not have a Swiftune engine, however does have a Swiftune Dogbox and we have kept it running throughout the 2019 season. It has been proven to be very reliable and successful, competing at the Silverstone Classic, Donington Historic, CSCC and HRDC events and only suffered two DNF's, one the fuel wire came off and the other a driver error ending in the gravel!
It may not be the prettiest car in the paddock but has been proven to be incredibly reliable and is ideally suited to a hands on enthusiast that is willing to give it some TLC and have fun in a Mini!