Formula 1 driver set to partner Nick at Goodwood Revival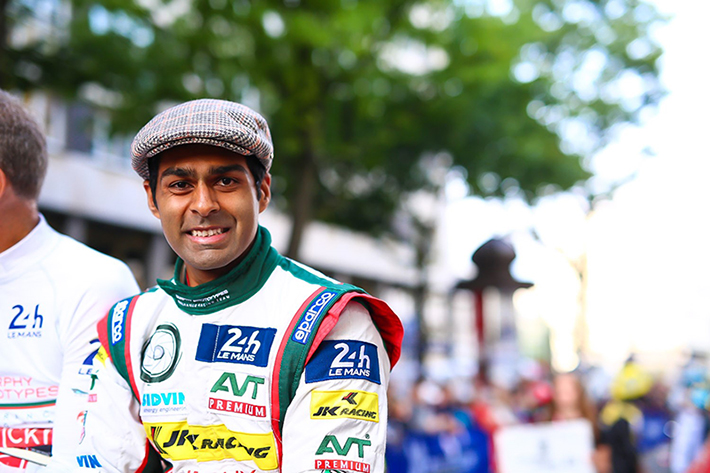 As we count down the days till the Goodwood Revival, we are excited to announce that partnering Nick Swift in the Swiftune willow green works Mini for the St Mary's trophy will be former Formula 1 racer Karun Chandhok. Most recently, Chandhok finished 13th in the 24 hours of Le Man and competed in the 2014 Formula E season. His Formula 1 career began in 2010 with HRT Formula 1 team in which he recorded the teams first finish with fourteenth position. He continued for a season and moved to Lotus in 2011 to race in the German Grand Prix.
Chandhok made his Goodwood Revival debut last year in a 1961 Jaguar E-type and is looking forward to returning to the iconic meeting to take on the Mini. "Anyone who knows me knows that i have a huge amount of passion and respect for the history of the sport. Therefore it goes without saying that i'm very excited to be heading back to the Revival at Goodwood this year" Karun explained. "Nick and his team at Swiftune have a great reputation for building Mini's and from the on board videos I've seen online, it looks like it's going to be a lot of fun to drive." Karun will be joined by some of his well known friends who will all be battling against each other in the likes of Cortina's, Galaxy's and Alfa GTA "A lot of my friends like Darren Turner, Tiff Needell, Emanuele Pirro and Jason Plato will be in the St. Mary's race as well so its going to be very entertaining"
Nick Swift said "We are looking forward to test with Karun in the Mini at the beginning of September. Its a great honour to have any professional racing driver in our car, we couldn't any further away from his Fomula E electric racer form this year… but i know he will be quick, and get out the car with a massive smile on his face!"
Swiftune will be testing at the beginning of September, and the Revival will be on the weekend of the 11th/12th/13th September.