FIA Historic Race Mini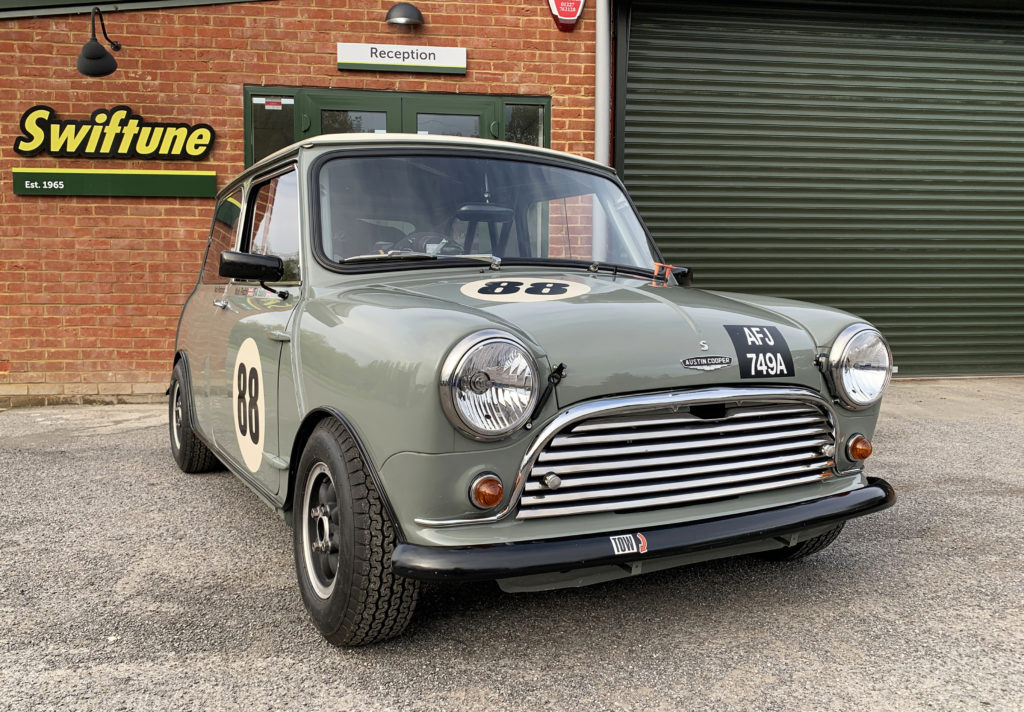 Price: SOLD
This is a unique opportunity to own one of the most immaculate Historic Mini's on the grid.
This car has been meticulously built and run by Mini legend Bill Sollis, with no expense spared. The car debuted at the end of 2017 and has a 100% reliability record, with not one mechanical failure since its first race and has gone on to complete only 14 races till now. The attention to detail, high quality and hundreds of hours spent on this build is plainly obvious to see, this is your chance to own one of the most reliable and exquisitely prepared historic race Mini's in the paddock.
One of Goodwood's magnificent 60!
With the current owner's gentlemanly status and cautious approach he has still pushed his Mini to incredible success in the 2019 Mini 60 celebration season, which has proven to be the most competitive year ever, all without a single scratch!
At the 77th Goodwood Members, the car performed in the iconic Betty Richmond trophy, featuring 60 Mini's, finishing a credible 12th overall, 8th fastest lap and just 1 second off Nick Swift's fastest lap time in the final.
Continuing the 60 Mini celebrations, the car finished 10th and 13th respectively out of 60 at the 2019 Silverstone Classic.
Finally, the car finished a fantastic 3rd overall in the Masters Historic 1 hour All Mini race at Donington Park. 
Tech Spec:
Latest 2019 spec Swiftune engine (completed just 5 races since its last re-build) and all Swiftune running gear
Current FIA HTP papers
Spare set of wheels and tyres
Koni Dampers
If Swiftune were to build a new replica of this car the cost would be £80,000 + VAT.
Make no mistake, this car is a future winner!
If you are looking for a pristine ready to race Mini that gets you to the front of the pack,this is the perfect car for you.
Please contact Swiftune to discuss full details of this car and potential full running options for next season.