Ogle SX-1000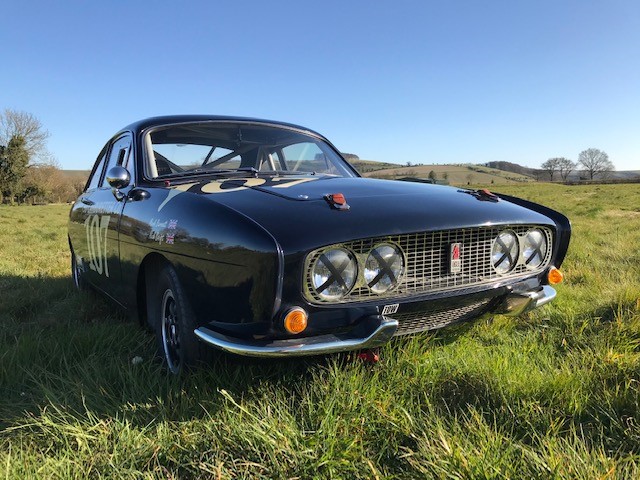 Price: £70,000
A unique opportunity to own a very special and interesting little car that has a been the recipient of a no expenses spared build from the ground up and opens the doors to some of the most prestigious racing in Europe.
The Ogle SX-1000 was a small production run of just 69 cars built between 1961-63. It utilises the full steel floor and running gear from the venerable Classic Mini with a part bonded glass fibre body. As a result all parts are easy to come by and preparation is exactly the same as the well-established principles applied to the Cooper S racers.
This Ogle is a genuine car first registered in 1963. It carries its original number plate and has a current V5. Bought by the current owner in 2015 as a completely stripped vehicle requiring a total restoration. The decision was made to build it as a period racer after further research into the cars history including its previous life as a circuit race car competing mostly at Knockhill but also into Europe including the Nurburgring.
Included in the sale is a spare replica body shell, doors and bonnet and other spares including front and rear screens. The previous owner was going to use these in the rebuild but to preserve the authenticity of the car it was decided to restore the original body shell and panels. All new components were used to build the running gear.
Meticulously restored and built to full FIA App K regulations by Taylor Automotive in Sussex over a period of nearly 3 years the car comes with a file of build information and photos. Parts that were hard to find or unavailable such as the bumpers and grill, were made from scratch and, if needs be, moulds/patterns made so replacements could be supplied. The original dash has been carefully modified to fit around the full, welded in, Owens Fabrication FIA spec roll cage. A Tillett Carbon seat, removable steering wheel and Schroth harnesses complete the interior.
Power is provided by a Swiftune full race 1380cc A-series breathing through Twin SU H6 carburettors. This, combined with its agile, mini-like handling propelled the car to a class win at Silverstone Classic in 2019. The car has otherwise generally competed in the Masters Gentleman Drivers Series, run and prepared by Swift Historic Racing, including second in class at the Spa Six Hours event in 2019. Eligible to race in other championships such as Pre 63 GT and HRDC Allstars/A-series challenge and the 'slippery race' at Goodwood, the car could definitely be a championship contender for a fraction of the price of most other cars on the same grid. The engine was subject to a rebuild post Spa 2019 and has not been raced since.
The car does not have a current HTP. It is possible (and in fact easy) to obtain one if required and all information can be provided to satisfy an application. The car has previously raced on an invitational basis as an interesting pre 66 GT car.
A really special and unique little car ready to win those David and Goliath battles!
 Price £70'000
 Please contact Nick Swift 01233 850843 for further information.